Through the universal language of music, celebrating the richness of our cultural heritage and embracing the beauty of our shared humanity!
To communicate the creative power of our project by taking it beyond borders, breaking the barriers of silence to unite and to raise awareness as one global family; so we may respect and honor the interconnectivity and sanctity of all life without discrimination.
The Muslim Choral Ensemble's mission is to perform songs from the Muslim World, while training, and performing at the highest artistic level, through fostering individual development, collaboration and intercultural relationships.
In 2017, the Muslim Choral Ensemble Choir was founded by Haadia Galely and Professor André de Quadros to promote intercultural understanding and harmony, bringing together individuals from diverse backgrounds, all sharing a passion for music and a commitment to fostering positive change.
Launch of Muslim Choral Ensemble - MCE
MCE was launched in August 2017, with performances at the Russian Cultural Centre and the Sooriya Village 
Yale International Choral Festival
The invitation to perform at the Yale International Choral Festival, alongside choirs from Mexico, Germany, and New York.
Shanghai Cooperation Organisation Countries' Youth Choir
Four non-Muslim members of MCE participated in the Shanghai Cooperation Organisation Countries' Youth Choir, in Inner Mongolia.
International London Music Festival
Participated at the International London Music Festival and performed with the University of the Philippines Singing Ambassadors in a church where the two groups interwove their Christian and Muslim music heritages in a spellbinding performance.
"Voices for Peace", an interfaith concert featuring not only MCE, but also local artistes Umara, Dmitri, Soundarie David Rodrigo and Soul Sounds, performers from the University of Visual and Performing Arts, and more. 
WMCE 2022 18th - 24th July, 2022 Sri Lanka
The World Muslim Choral Ensemble (WMCE), the second phase of the Muslim Choral Ensemble (MCE) established in Sri Lanka, was launched at the Lionel Wendt Theatre in Colombo on 18th July 2022.
Voices for Peace 27 Feb, 2022 Shangri-La, Sri Lanka
A commemorative concert dedicated to the memory of lives lost on the April 21st Easter attacks in Sri Lanka 2019.
MACFEST 2022: Festival Opening Ceremony 05 Feb, 2022
Muslim Arts and Culture Festival is an online event hosted by Abdullah Afzal and Welcome by Diane Hawkins, High Sheriff of Greater Manchester.
Sama International Choral Festival
A one-week music festival bringing together singers and instrumentalists from across the globe. Together, they will curate a series of performances, events, and culture-sharing opportunities that transcend cultural and language barriers.
23rd July – A Melodic Workshop at the Visual and Performing Arts University
24th July – AN NUR – An evening filled with spiritual renderings featuring both local
25th July – VOICES FOR PEACE – Collaboration of inter-faith choirs and artists celebrating unity and harmony
26th July – Music Workshop at Wesley College
27th July – Music Therapy for Prisoners in Welikada Prison 
28th July – A Musical Spectacle at The Ceylon School for the Deaf and Blind 
29th – A Forum on Bridging Differences for Humanity at the Lakshman Kadhiragaman Institute 
30th – Celebrating SAMA at Lionel Wendt
The Muslim Choral Ensemble follows a regimen of choral practice every week, bound by the vision of uniting and understanding through song. Thereby the choir aspires to inspire, invite and welcome those who wish to be a part of this spiritual journey undertaken by the Ensemble and to raise awareness of the mystical power of song through their voices.
The Ensemble is trained and conducted by acclaimed artistic director and senior lecturer at the University of Visual and Performing Arts Sri Lanka, Mr. Manoj Sanjeewa, and is currently working towards a plethora of impactful and inspirational initiatives that are bound to create an atmosphere of peace and love in a world of conflict and hate.
Haadia Galely
Co-founder | Executive Director
Prof. André de Quadros
Co-founder | Artistic Director | Composer
Manoj Sanjeewa
Associate Artistic Director |
Vocal Coach | Lecturer
Co-founder | Executive Director
Haadia Galely, a visionary in the entertainment industry, has worn many hats in her 42-year career. Her belief in music's power to transcend barriers drives her passion to unite individuals, spreading hope, peace, and love. As Founder and Director of 'Mantra Moods' and 'Senses and Soul, Colombo Music Festival 2012,' she opens stages to global stars, providing workshops for budding talents. Her fascination with Devotional Music of the Muslim world leads to the creation of the 'Muslim Choral Ensemble' – the first of its kind globally. With Prof André de Quadros, they advocate cross-cultural harmony, understanding Muslim heritage. These 15 Peace Ambassadors foster interfaith collaborations, reaching communities in Sri Lanka and abroad, sharing messages of peace and hope. Haadia envisions a world where 'Harmony meets Humanity'.
Professor André de Quadros
Co-founder | Artistic Director | Composer
Dr André de Quadros is a professor of music at Boston University with affiliations in African, African American, Asian, Jewish, Muslim studies, prison education, Forced Migration and Antiracist Research. As an artist, scholar, and human rights activist, he has worked in over 40 countries in the most diverse settings including professional ensembles, projects with prisons, psychosocial rehabilitation, refugees, and victims of sexual violence, torture, and trauma. His work crosses race and mass incarceration, peacebuilding, forced migration, LGBTQ+ folx, and Islamic culture. He directs choirs and choral projects in Indonesia, Sri Lanka, the United States, Israel and the Arab world, and the Mexico-US border. In 2019, he was a Distinguished Academic Visitor at the University of Cambridge.
Associate Artistic Director | Vocal Coach | Lecturer
Manoj is a Counsellor and Lecturer at the University of Visual and Performing Arts, as well as an accomplished singer and choir director. Training a choir is always a challenge. Despite being involved in training many choirs over the years this challenge was unique. He had not been exposed to the beauty of Islamic music, nor its message of love and compassion prior to this. Initially apprehensive and later curious, he found the music and the camaraderie grew on him gradually. It was only later that he discovered the essence of the music and the true meaning behind the soulful rhythms contained therein. After that discovery there was no stopping him from training these passionate and skilled individuals to spread the message of love, compassion, harmony and humanity. It is a challenge he relishes each day.
Founder, Expolanka Holdings PLC
Hanif Yoosuf, the man behind the establishment of twelve companies, including among others, Expolanka Freight Ltd, which is the number IATA Agent in Sri Lanka, Classic Travels (pvt) Ltd, which is ranked among the top 5 travel and tour operators in Sri Lanka, and Expo Aviation (pvt) Ltd., one of the few local airline operators operating in Sri Lanka. He was also responsible for various overseas ventures such as Expo Express (pvt) Ltd., India, Expolanka Pakistan Ltd., and Expo Services, Maldives. Hanif serves as Managing Director of all the locally based companies and as Chairman in all the overseas subsidiaries. He also founded SkyCare (pvt) Ltd., and Globe Air (pvt) Ltd., who handle cargo for leading airlines of the world, viz; Royal Jordanian Airlines, and Saudi Arabian Airlines.
WORLD MUSLIM CHORAL ENSEMBLE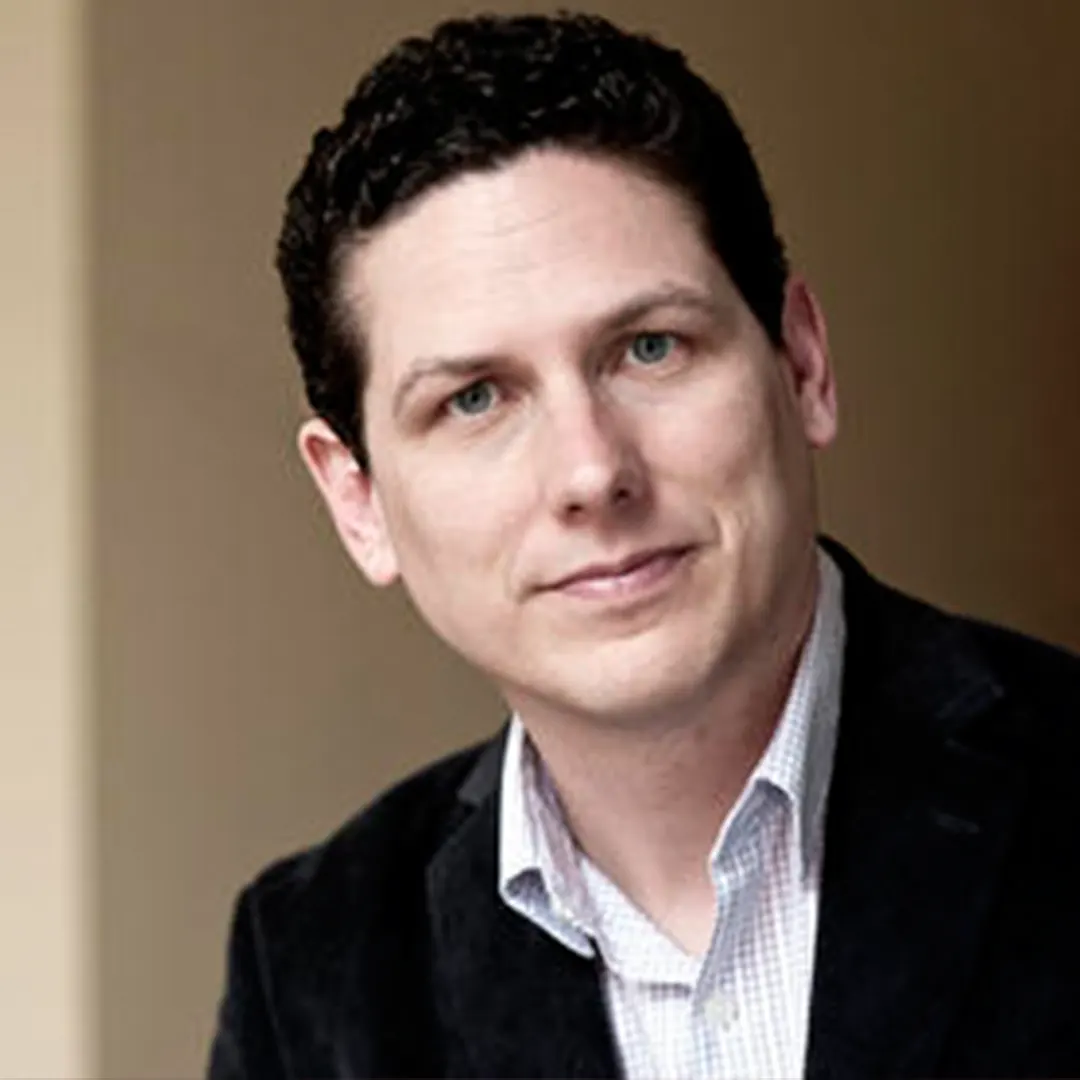 Dr. Jeffrey Douma
Professor, School of Music, Yale University
Professor Robert Meeder
Founder & Creative Director Rob&Co - Dubai, Singapore, Hong Kong, Denmark
Aritha Wickramasinghe
Lawyer and Equality Director at iProbono
Soundarie David Rodrigo
Artistic Director, Lawyer and Musician
Alifiya Naji
Head of Recurrent at Qatar Commercial Bank
Hussain Galely
Captain / Instructor Qatar Airways
Nirupama Rao
Retired Indian diplomat, Foreign Secretary and Ambassador of India, founder of The South Asian Symphony Foundation
Aflal Anver
Aisha Cassim
Aqeela A Yusoof
Areeb Huzair
Ashan Perera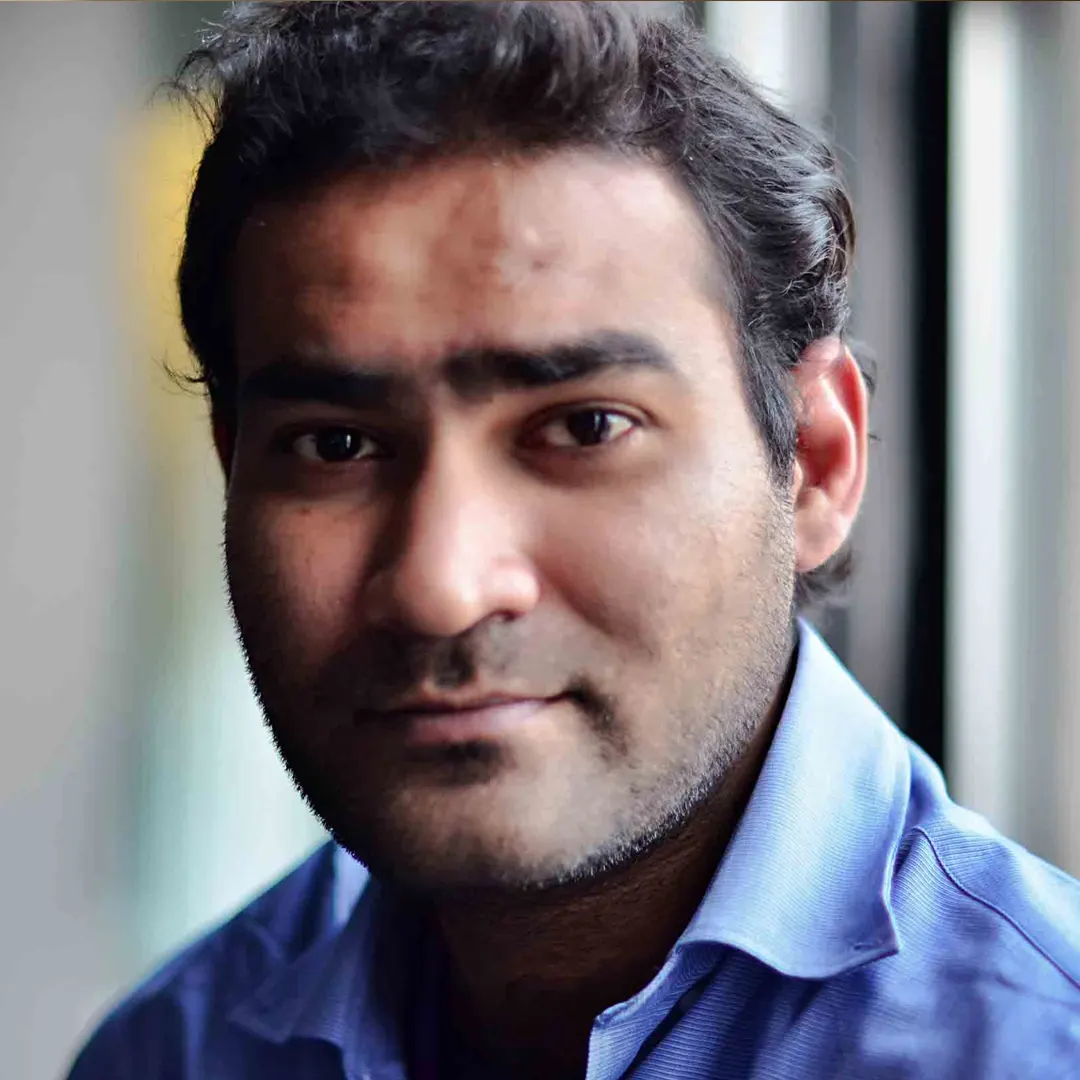 Hafeel Farisz
Nafeesa Amirudeen
Sajeda Akbarally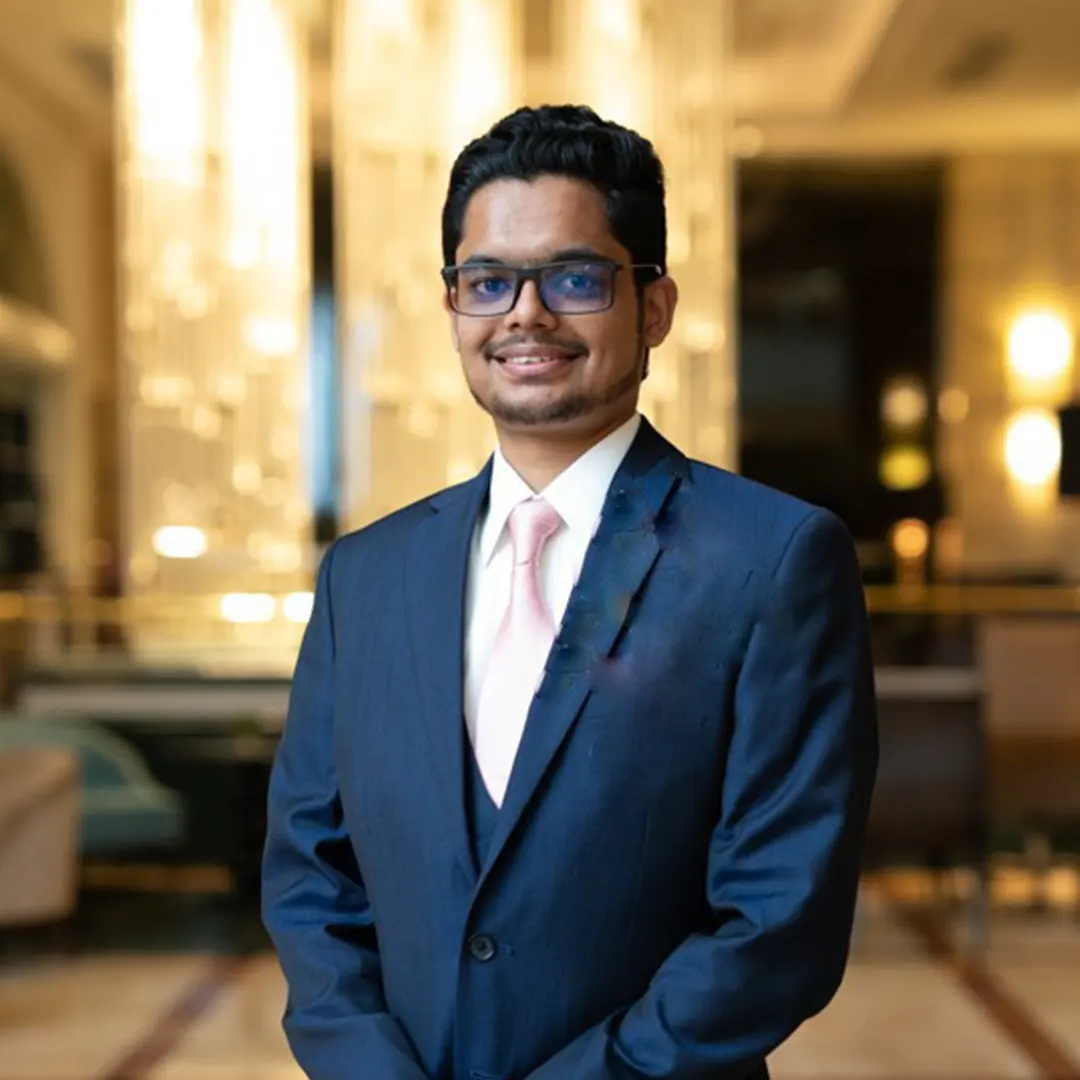 Shabbeer Abdul Rahman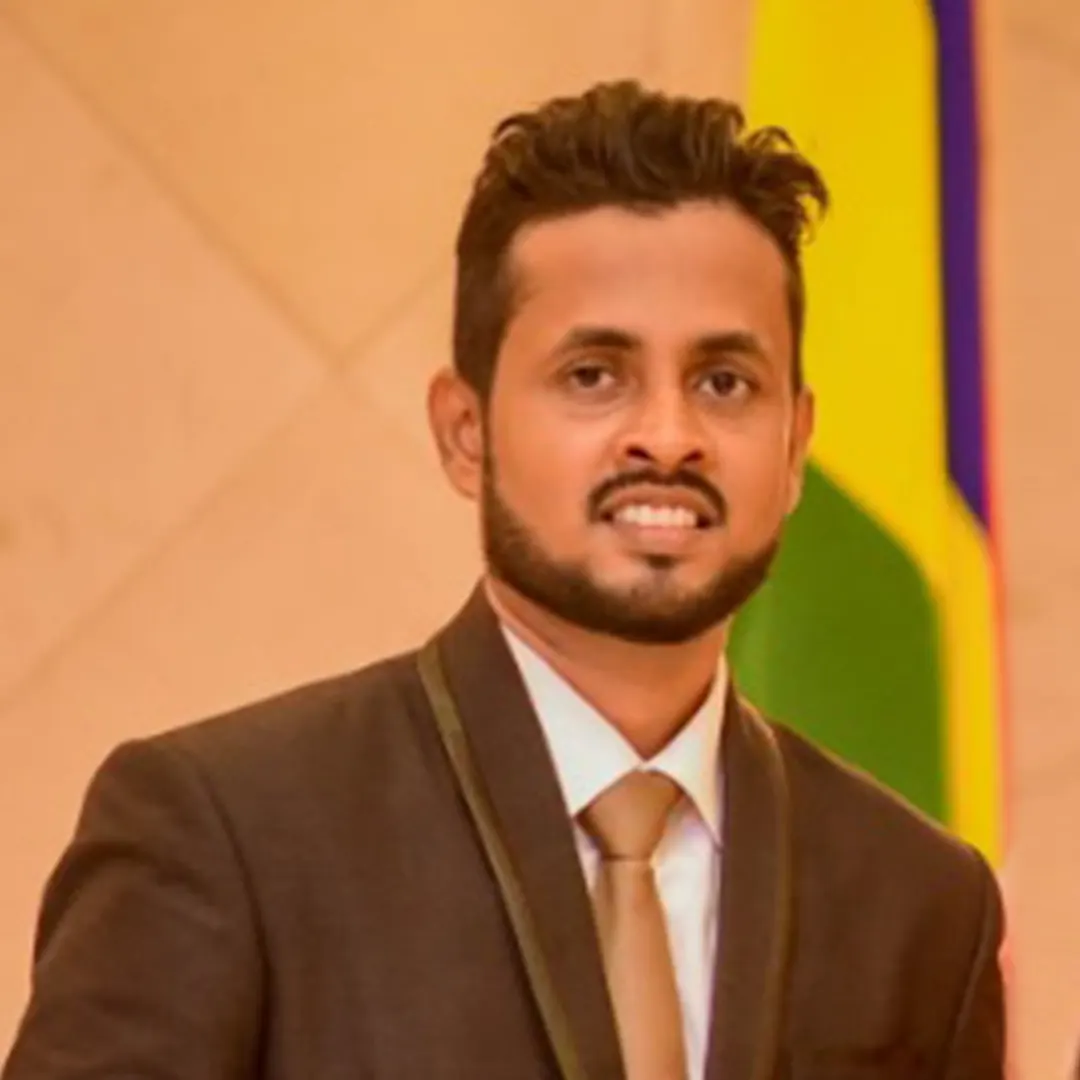 Tharindu Dhananjaya
Alima Khanzada
Murthaaz Barry
Gamini Saparamadu & Family
Mr & Mrs. Harin Udeshi
of The Sahaaya Trust