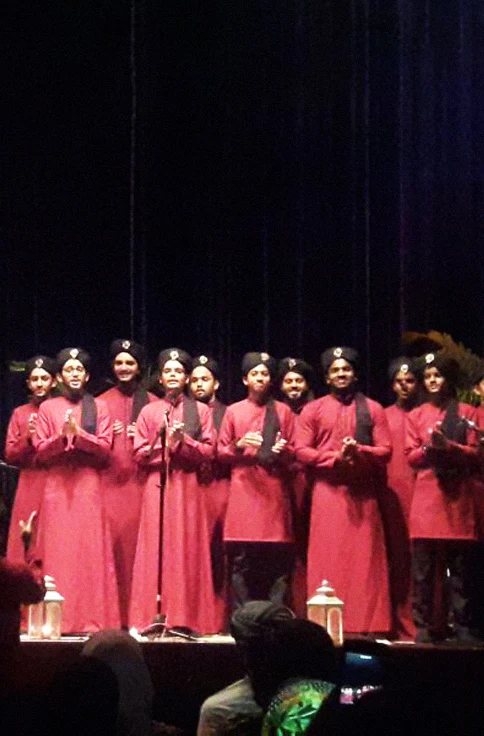 Amid the features of Islamic devotional music, artfully crafted in such a way as to bring out the spirit and soul of the genre, is the more purist musical tradition of waiving all instrumentation except the timed, resonating beat of the drum.
The Simply Duff Concert made good on this promise, with the focus shone on the beauty of religious song; with repertoires woven through with qasidahs, naats, hamds and baiths, we brought forth enrapturing musical expressions of faith and love, in praise of God and the Prophet Muhammad.
This second public appearance at the Russian Cultural Centre heaped on the encouragement of previous supporters and garnered quite a substantial amount of new and interested listeners.